About.
MARKETING | SALES | MINDSET
In order to change our outer World, we must change our inner World. The answers to your problems are within you.
I started out in the corporate World within architecture, but after reading some personal development books I realised I had been led along a wrong path. Through an unconscious society, outdated educational system, media, government and other forms of brainwashed conditioning, I was led along a path that was never going to lead to freedom.
Fortunately, continuous learning from alternative independent publishers, I learnt entrepreneurial skills, surrounded myself with mentors and millionaires, and now on a path to wealth and freedom.
This site will document my journey so far; what I've learnt through many failures and successes, so you can shorten the path to what works in entrepreneurship, sales and marketing.   Discover the mindset and 'state of being' you need in order to achieve optimal results and reach your full potential.
Check out my blog where you can learn more about sales, marketing and the mind; get the help you need to take you, your life and business to the next level.
If you're looking to reach your full potential in life and business then either me and/or my business partners can help you.  I can show you long and short term, inbound and outbound strategies to get new leads, qualified appointments and attract more clients into your business.
Almost a decade of marketing online, I can help you position yourself as an expert, so you can attract more clients, charge higher fees and close more deals.  I can help you with free and paid inbound marketing strategies, such as SEO, PPC and Social Media.  I can also help you with more outbound marketing strategies so you don't have to wait for leads to come to you. Hope is not a strategy.
02. SALES.
I can train you to overcome your fear of the phone, connect with CEOs, get their attention, avoid rejection, overcome objections, ask the right questions, qualify decision makers for your time and book 10+ appointments per week, follow up and close high ticket sales of upwards $10k.  Learn these skills and you'll never be without leads and sales in your business.
As well as business, marketing and sales coaching, I can also help you with your inner game. In fact a lot of success with my sales and business growth strategies will be much more effective if we get your mindset and 'state of being' right first. I can help you find inner peace and step into your power. I have overcome many addictions, depression, anxiety, anger and other negative states of being that many people suffer from. I am now living in joy, peace, purpose, passion and a love for myself and others.  I can help you do the same.  I'm on a mission to help others heal within and reach their full potential.
Testimonials.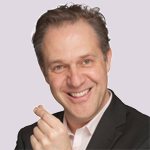 "Engaging with Chris was an absolute pleasure. He was very professional from the word go. More important than his demeanour was how he achieved results for us. Highly recommend him."
DANIEL WAGNER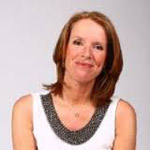 "I made well over 4 figures in the first week of launching the strategies with Chris. I wouldn't have done it without his help. I am lost when it comes to putting technology pieces together to make a clear systematic strategy."
JANINE REGAN-SINCLAIR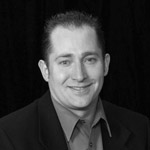 "Chris has an amazing understanding of marketing and his knowledge is really exceptional. I look forward to working with Chris on many levels throughout our growth. I always know he is going to add value to the cause."
TERRY ROBINSON
Contact.
LET'S TALK.
Discover How Me & My Clients Close £15k Clients. My business growth strategies have worked for me and my clients…now it's your turn!